Thomas Small presents his critically acclaimed, hauntingly beautiful full-length programme of dance theatre Within This Dust.
Within This Dust explores the events surrounding 9/11 and is inspired by the iconic series of photographs by Richard Drew that capture a man falling from the World Trade Center during the attacks.
Developed by award winning choreographer and the company's Artistic Director Thomas Small, this cinematic performance includes 3 live dance works blended with animation and survivor's accounts.
Within This Dust balances sumptuous movement and subtle storytelling to explore themes of impact, loss, survival and humanity in relation to the stark horror of the day. The work is performed within a backdrop of almost 3000 pieces of white paper that symbolize the lives lost that day and serves as a dynamic, ever-changing landscape to evoke memories from the day. Within This Dust combines beautiful filmic moments and striking physicality. The show was part of the 2012 Made in Scotland Showcase enjoying a sold out run of performances at the Edinburgh Festival Fringe and featured on the BBC Culture Show. Within This Dust has toured internationally to New York City, Sao Paulo & Berlin, and received 4 stars from The Scotsman saying 'So beautiful, I had tears pouring down my face'.
The work was recently presented to sold out audiences at the 9/11 Memorial & Museum at World Trade Center in New York City.
Concept, Choreography and Direction:
Thomas Small
Lighting Design:
Emma Jones
Dancers:
Lisa Hood and Vince Virr
Animation by:
Retchy
With thanks to Tom Pritchard, Hayley Dixon, Romain Guion, Marta Masiero, Lisa Hood and Vince Virr.
Listen to music featured in Within This Dust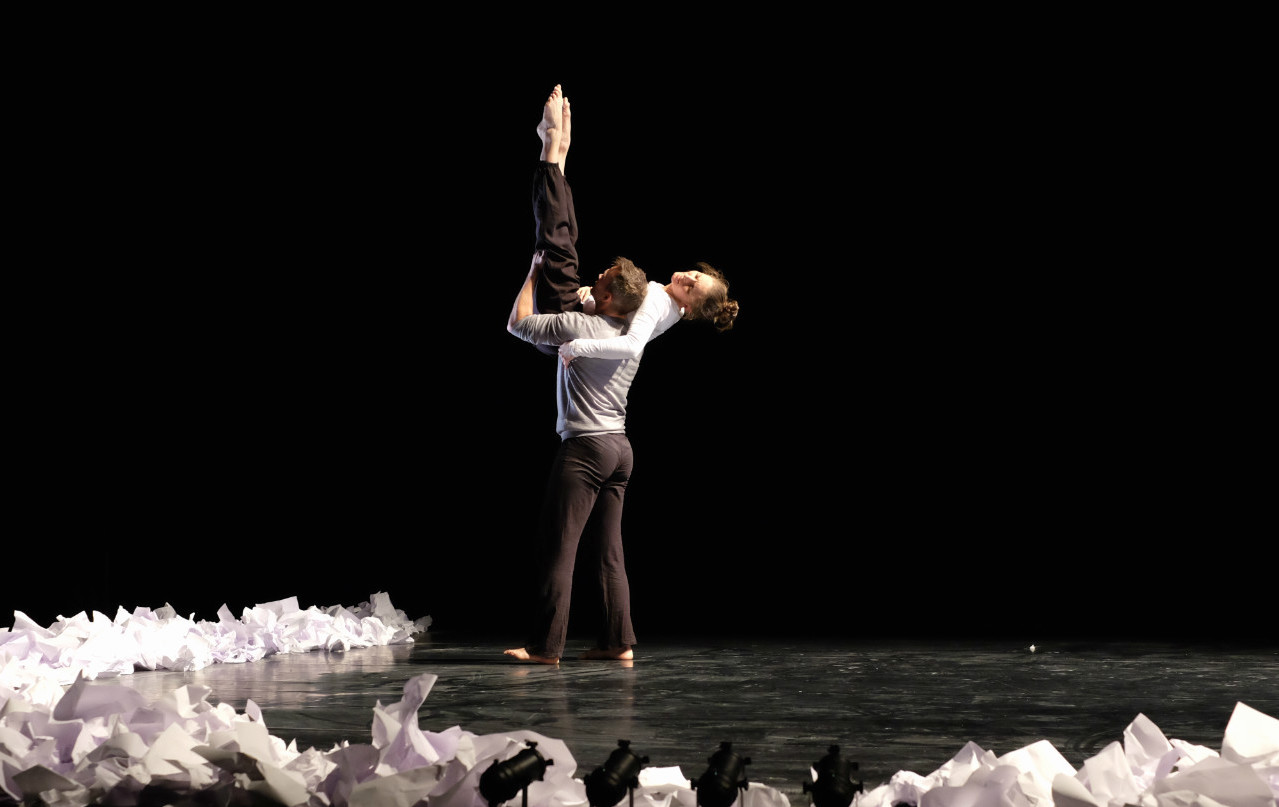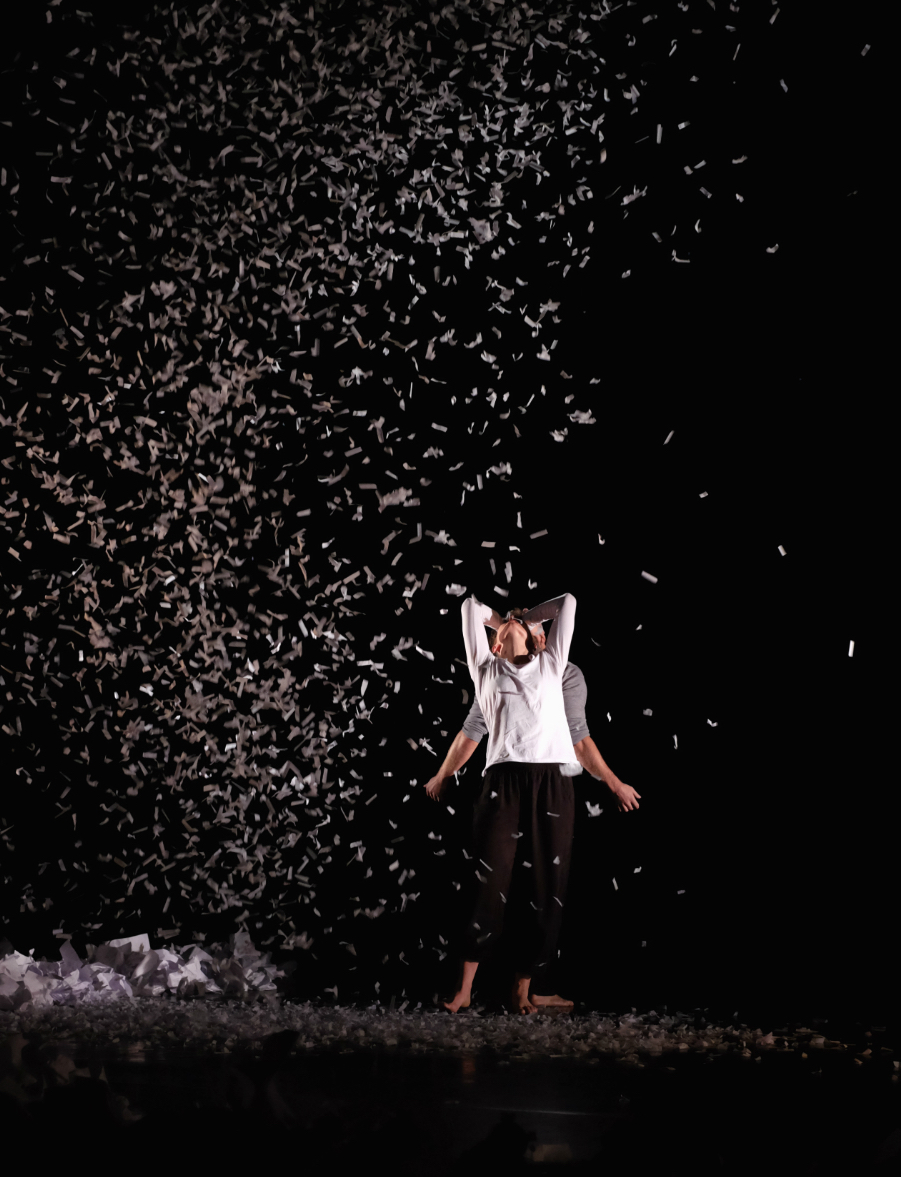 Promoters
Please click on the Information Packs below to view full screen or to download each pack. Within This Dust is a suite of 3 live dance works. We have various resources available including a Promoters Booklet with detailed information about the production (available below). We also have a dedicated Promoters Area on our website that gives you access to a video of the full production, a Marketing Pack, marketing images, copy and an Education Resource Pack. To access this area, please email yolanda@shapercaper.com for log in details.
For more information, please contact:
Yolanda Aguilar
Director of Operations