Welcome Backstage!
Thank you for considering The Adventures of Isabel for presentation at your venue or festival. Please find below a range of resources for your perusal. If you have any questions, please feel free to email hello@shapercaper.com and we can chat things through with you. Please check out the videos of the show below.
We have a full resource of marketing materials including copy, images, trailers and social media films that we can adapt to include your venue/festival logo. This can be accessed here.
About the show
The Adventures of Isabel is a critically acclaimed, immersive dance theatre production for children aged between 3 and 7 years inspired by 19th and 20th century poetry about childhood.
The piece follows the exciting escapades of the frightfully fearless Isabel as she embarks on an epic adventure, encountering four fearsome foes along the way.
This production is a fable for young and old alike, uncovering universal truths about overcoming obstacles, adversity and challenges before returning to the sanctuary of home.
Audiences are welcomed into Isabel's garden, to sit in the flower beds (raised panels that reveal treasures throughout the show). This world is transformed through Isabel's imagination, and the audience join her on this journey. The performance is an epic voyage through different worlds and landscapes – water, forest and circus – as Isabel faces many challenges, confronts her fears and learns about her emerging independence. The audience are encouraged to take part in various sections of the show and get out of their seats to dance alongside the cast.
Featuring choreography by multi award-winning choreographer Thomas Small, set and costume design by acclaimed designer Claire Halleran, lighting by Simon Gane and animation by Retchy.
Created with support from Creative Scotland. Co-commissioned by Citymoves Dance Agency.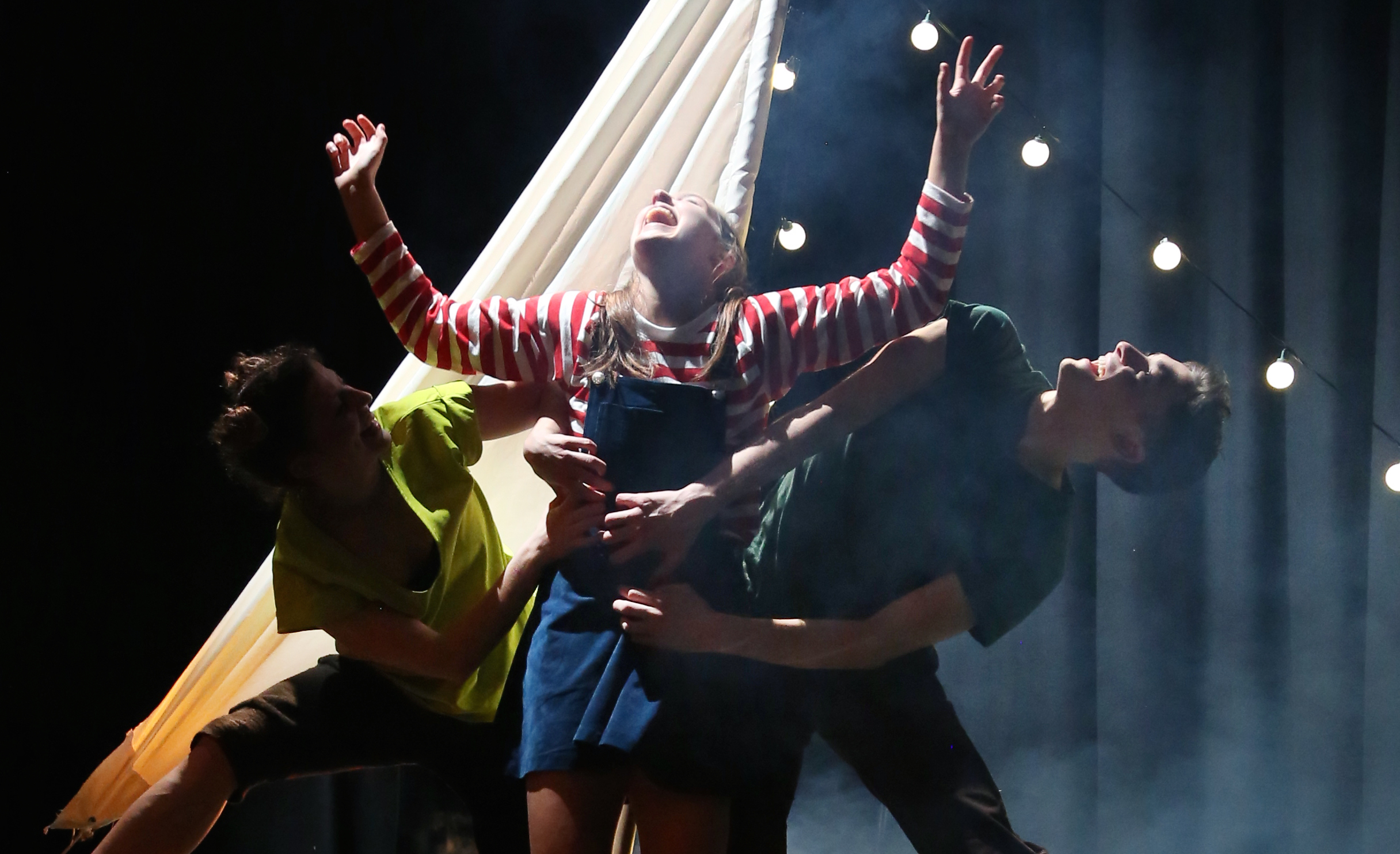 Packs
Promoters Pack & Tech Rider
This Promoters Pack and Tech Rider can also be downloaded via Dropbox here.
This Marketing Pack can also be downloaded via Dropbox here.
This Education Pack can also be downloaded via Dropbox here.
Show Trailers
We can create a version of this trailer with your venue details and box office information. Just get in touch with yolanda@shapercaper.com with your venue/festival logos and box office information.
Listen to music featured in The Adventures of Isabel
Interested in our other shows?