Welcome Backstage!
Thank you for considering No Offence for presentation at your venue or festival. Please find below a range of resources for your perusal. If you have any questions, please feel free to email hello@shapercaper.com and we can chat things through with you.
We will have a full resource of marketing materials including copy, images, trailers and social media films that we can adapt to include your venue/festival logo. This will be developed once the show is in production.
About the show
No Offence is a story told through live and digital experiences that explores what it's like for a young person to 'come out' in the 21st Century. The narrative, supported by a research study by W.D. Hamilton in 1971 on animal behaviour, follows a young man called Ishmael as he 'comes out' during his sexual awakening. The final live experience will be a touring production that will visit theatres across the UK supported by a version of the show that can tour schools and rural venues with associated workshops.
No Offence examines how Scotland and the UK's legislative landscape has changed over the past 50 years and explores whether or not societal attitudes have shifted at the same time. The protagonist's story is drawn from verbatim transcriptions of interviews with LGBTQ young people around the world through partnerships with the It Gets Better project based in LA, Stonewall and LGBT Youth Scotland.
The show will weave together dance, animation, video design, film, sound and games from an award winning team, giving a multi-layered view of Ishmael's world as he pieces together the puzzle of understanding and accepting who he is. I will work with 5 dancers for this project all of which have extensive performance experience having worked in some of the biggest dance companies in the UK.
A recent government study that revealed that since the repeal of section 28 fifteen years ago, 75% of primary teachers and 44% of secondary teaches are still unsure if they can discuss LGBTQ issues if a pupil asks them a question (Stonewall Report 2014). As the same report mentions that 96% of young LGBTQ people are bullied at school and called homophobic language such as 'poof', 'lezzie' or 'tranny', there is an urgent need for conversation, education and awareness around this matter.
The core aim of this project is to bring awareness, conversation and education about LGBTQ rights and issues around the world. It is envisioned to propose a platform for young people, their teachers, peers and adults to communicate and reflect on the history of this community in order to avoid taboo subjects and dispel myths. In this way and enlightened by past and recent events and experiences of LGBTQ terrorist, state or personal attacks, No Offence aims to contribute to a shared social reflection that can lead to improved legal, educational, professional and social conditions for this minority group in particular.
Created with support from Creative Scotland, Dundee Rep Theatre and The Work Room.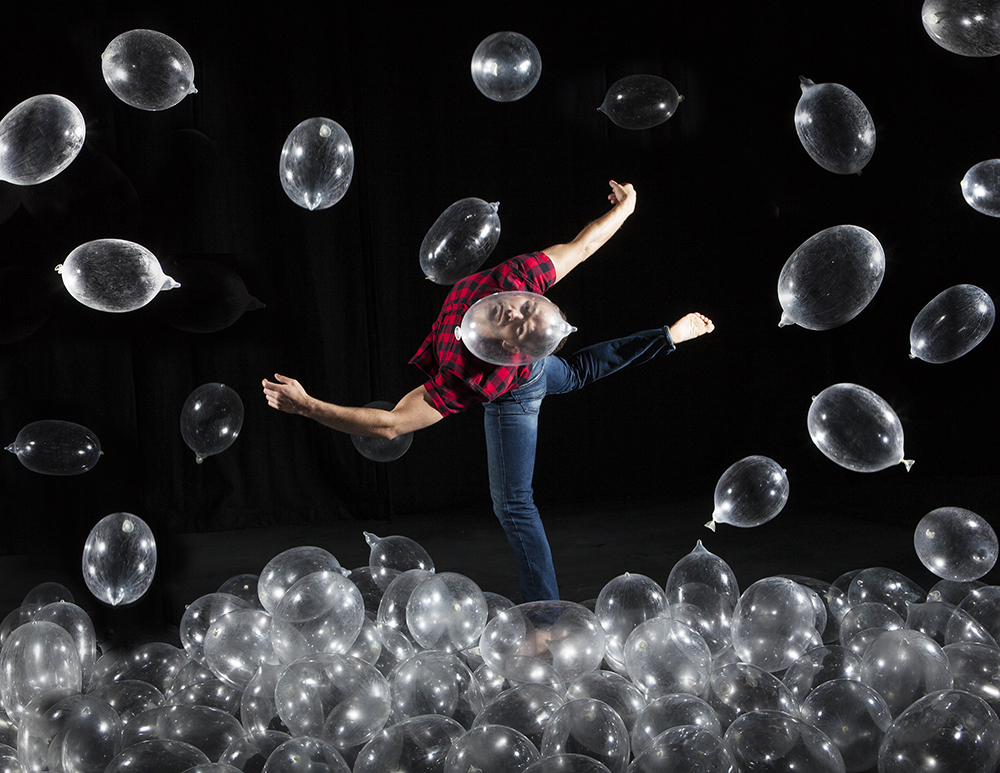 Packs
Promoters Pack & Tech Rider
This Promoters Pack and Tech Rider can also be downloaded via Dropbox here.
Marketing Pack COMING SOON
Show Trailers
We can create a version of this trailer with your venue details and box office information. Just get in touch with yolanda@shapercaper.com with your venue/festival logos and box office information. TRAILER COMING SOON
Interested in some of our other shows?